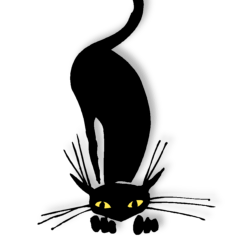 Designed and Customized by:
Dog Paws Graphics
Welcome...
Hi, I'm Pierre
I am a domestic shorthair cat.
A Little About Me
I don't know when I was born but I was adopted on June 18, 1998 from Happy Endings No-Kill Shelter by Ken and Cheryl.
I think I was about 1 and a half years old.
I am in charge of the house. What I say rules.
I determine who eats when and which litter box everyone uses.
I have two girl friends, Jasmine and Sarabi.
I have my own bachelor pad in the guest room. The top bunk is mine. I don't play much, I just watch the girls.
---
Dog Paws Graphics © 2003 | All Rights Reserved