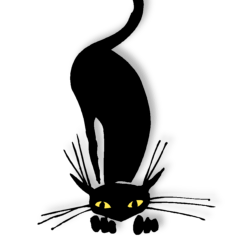 Designed and Customized by:
Dog Paws Graphics
Welcome...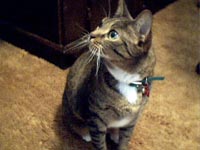 Hi, I'm Sarabi
I am a domestic shorthair cat.
A Little About Me
I was born July 1, 1994. I passed away on April 28, 2010, I was almost 16 years old. My mom misses me very much.




My family had a new baby and he was allergic to me and had to give me up.
On August 27, 1999 Ken and Cheryl adopted me from HAWS so that Pierre would have another bigger girlfriend.
I am very big. I weigh 17 lbs.
I love my food and will let you know when the bowl is empty.
I play with Jasmine, Libby and Jug Head but I don't like Pierre. Him and I fight often.
I don't play with toys much. I love to eat and sleep in Ken's lap in the evening.
---
Dog Paws Graphics © 2003 | All Rights Reserved